Seaqueen's Trigger layout was created when you want to take a look at 1 -3 months into the 'energy' trends for any time you set for the last 2 columns. I usually set 2 weeks for the Immediate column and 1 month for the Soon column, however, you can you change this to suit your needs.
For many examples of the Trigger layout follow this link at the Ask my Cards blog ➡ Seaqueen's 12 card Trigger layout
The image below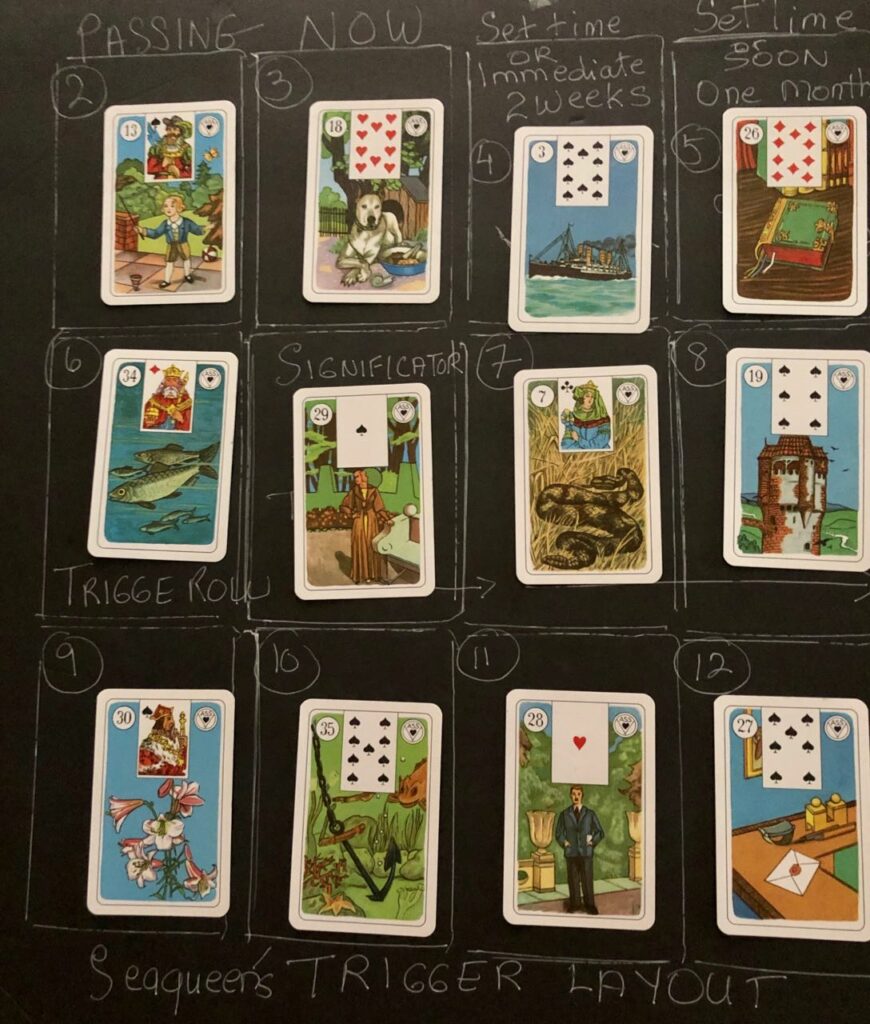 Significator: Lady. Immediate column: 2 weeks. Soon column: 1 month
I do want to mention that you can do a reading for 2022 using this layout. You can designate the Immediate column for the first half of the year as in January to June. Also, the Soon column can represent the second half of the year July to December. For this, pull out your Significator card and place it in position #1 called Significator or you can just shuffle and put the first card in this spot which will rule a major theme for the year. I would opt for the Significator because there are many themes during in a 12 month period. It is up to you.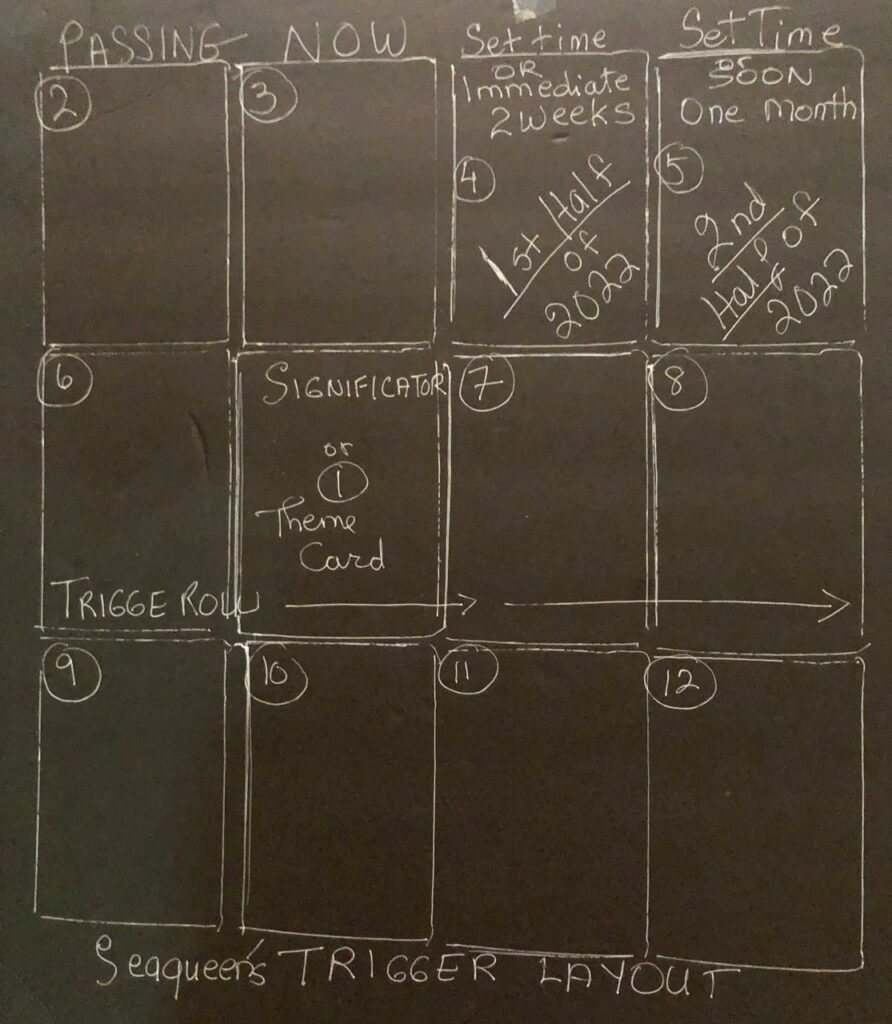 2022 Brief overview. Immediate column: Jan-June. Soon column: July-Dec
Try it you might like it. You can use any deck of cards. Check out the above link to the many examples. Here are the instructions from 2006 when I created this simple layout ➡ How to do the Trigger layout
Stay Safe!!